Helpful Facts About Children and Grief
♥ Grief is a natural and normal response to death, divorce, abandonment, separation, military deployment, incarceration, and immigration.
♥ Every person's grief is unique.
♥ Grief is not a disease.
♥ Grief is a lifelong process that changes with time.
♥ Children grieve differently than adults, and children at different ages grieve differently.
♥ Many adults who had lost a parent when they were young describe the death as the defining moment of their lives.
♥ Grieving children and adults need support.
♥ We grieve because we love.
♥ Grieving people don't just "get over it" but they can learn to integrate the death into their lives.
Watch the video "About Childhood Grief" created for the November 15, 2012 commemoration of this National Children's Grief Awareness Day.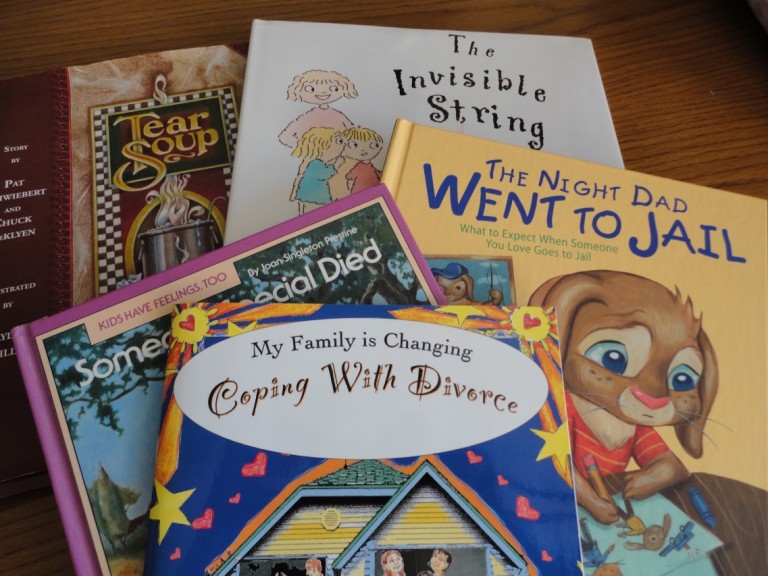 Lending Library
Due to the generosity of the Waukesha Service Club and the Nancy Peck family, Healing Hearts has been able to build a Lending Library. We have children's books on all subjects related to loss. If you know of a child who is suffering, please browse our Healing Hearts Lending Library Book List. You will see which books we own – and are willing to lend to you. Books are categorized according to subject, age-appropriateness, and there is a brief synopsis which you will find helpful in deciding its usefulness.
Should you wish to borrow a book, just fill out the form below, and we will lend it to you (via mail) for as long as you need it.
[contact-form-7 id="1125″ title="Lending Library Book Request"]